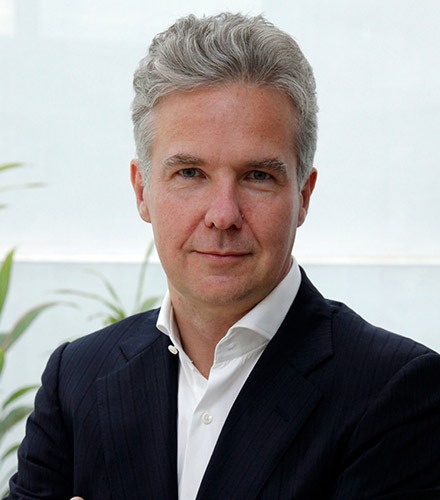 Emmanuel Montet is the Healthcare Practice leader for Actavia, focused on transformation, business development, operations set-up, supply chain, and partnership management.
His work centers on implementation of the transformation and assistance to the General Managers, research of distribution and commercial partners, support in operations set-up, commercialization across the value chain. This includes the development of therapeutic-area strategies, product launch, brand performance optimization and market access.
Emmanuel has worked 20 years in the pharmaceutical sector, before joining Actavia as:
- General Manager for Southeast Asia, Hong-Kong, Taiwan and India for Ipsen,
- Vice-President China and Asia Support Functions for Ipsen,
- Finance Director of Ipsen Pharma SAS
- World Wide Industrial Controller - GSK Biologicals
- Industrial Controller - GSK France
- Internal Audit Manager of Rhone-Poulenc (now Sanofi-Aventis)
Emmanuel is passionate about Contemporary Art and has been collecting art pieces for more than 20 years. Emmanuel strongly believes that art under all of its forms can be a therapy.
Areas of Expertise:
Biopharmaceuticals
Consumer healthcare
General Management
Transformation
Business set up
Business development
Restructuring
Divestment
Alliance Management
Financial processes
Education:
Post graduate degree (DEA) in Business Administration - Dauphine University, Paris, France
Master of Finance - Dauphine University, Paris, France