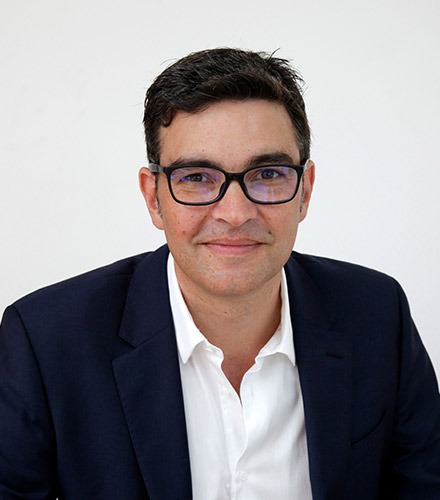 Guillaume Truchot is the lifestyle consumer goods & services partner,
He builds route-to-market strategies and set-up distribution partnerships for premium & luxury brands.
Guillaume has 18 years' work experience in Lifestyle, Wine & Spirits and Luxury sectors across Asian, European & US markets. Before joining Actavia, he held various senior management roles in Strategy, Sales & Marketing and successfully:
- Implemented a business model digital transformation at Sarment group
- Set-up distribution partnership with 450+ brands & suppliers for Keyyes Club
- Defined new route to market & managed key accounts for LVMH group
- Managed distribution offices for Champagne Laurent-Perrier
- Elaborated premium brands marketing plans for Champagne Laurent-Perrier & Remy-Cointreau groups
- Engaged both integrated & 3rd party global distributors for Remy-Cointreau group & Master Shoemaker JM Weston
In Asia, Guillaume can help you to:
- Launch your brand/product (strategy, positioning, business plan, distribution…)
- Build your traditional distribution network (offline)
- Build your digital/e-commerce distribution network (online)
- Manage your regional distributors/importers or key accounts
- Set-up, manage or close your business operations
- Coach & advice your leadership team to implement digital transformation of your business model
Working closely with your teams & partners, Guillaume will develop a comprehensive strategy and deploy execution plans to deliver expected results.
Areas of Expertise:
Lifestyle consumer Goods & Services
Wine & Spirits and Fine Food
Luxury brands
Distribution network & Key account management
E-commerce/Marketplace and Omnichannel
Digital transformation
Brand strategy & Brand activation
Partnership network
Customer experiences
Education:
Post graduate degree in Marketing (DESS), IAE Aix - School of Management, France
Master degree in Business & Management - Dauphine University, Paris, France